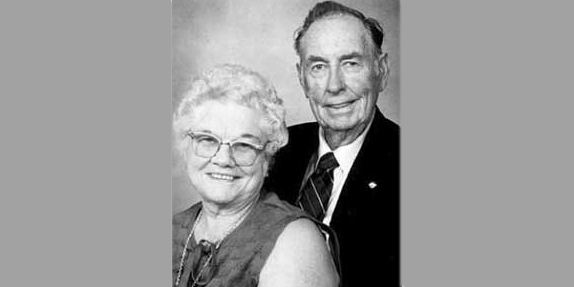 Jack R. and Suzanne W. Killian: Bequest
Jack R. Killian was a gifted musician, playing the trumpet, trombone and various reed instruments. He was an active member of the marching band and played in various local dance bands. After serving in the Army, Jack moved to Salinas and became a teacher at Washington Middle School, teaching science and mathematics. He retired in 1983 to enjoy golf and playing in various local musical groups. Jack and his wife, Suzanne were long-time supporters of the arts in Salinas - more specifically, the arts at Hartnell.
Jack R. and Suzanne W. Killian generously included Hartnell College Foundation in their estate plans, giving $1.4 million to establish the Jack R. Killian and Suzanne W. Killian Endowed Scholarship. The annual income from this fund will be used to provide scholarships to students majoring in music at Hartnell College who have experienced hardship. In addition to the outright gift, Hartnell College Foundation also received the partial residue of the trust estate, which will also support the music scholars, and will be known as the Jack R. Killian and Olvia B. Killian Endowed Scholarship.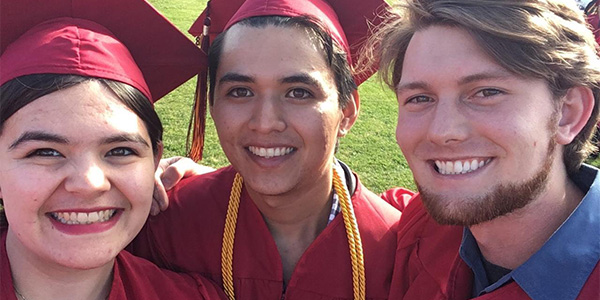 Alexis MuÑoz
Alexis has recently graduated from Hartnell College with an A.A. in Music. He will be attending University of the Pacific this Fall, studying music and Spanish. Alexis will be studying with concert pianist Frank Wiens. He is very fortunate to have had such a great opportunity at Hartnell college with the Killian Scholarship.
Monica Mendoza
Monica Mendoza has just graduated from Hartnell College with her AA in music, and will be attending University of the Pacific in the Fall. She will be studying with Professor Matthew Krejci. Monica has been playing the flute for almost ten years and enjoys performing in orchestral and chamber settings. She regularly plays gigs with many local ensembles, such as the Monterey Pops, the Camerata Singers, and Youth Music Monterey. Very grateful for having received the Killian Scholarship, Monica hopes to spend the rest of her life making music.
Daniel Noel
I have studied at Hartnell as a music major the past two years as a member of the Killian scholars program. I graduated from Los Altos in 2015. Since then I have participated in two years of drum and bugle corps with SCVC and instructed high school marching band for three years. Spring of 2018, I graduated from Hartnell College with an IGETC certification and I am attending Humboldt State Univeristy in Fall of 2018. I will not be studying music, although I will be participating in the music program at my college, and I am still in the process of choosing a major.
Estate of Dorothy and Elmer Eade
Mr. Eade, born in King City in 1911, was a 1929 graduate of King City High School. Upon graduation, he worked for Associated Oil Co. and on his family's ranch for many years. Mrs. Eade, also a King City native, was born in 1913. Upon graduation from King City High, she went on to attend San Jose Hospital's nursing program, and later worked as a Registered Nurse (RN) for the King City and Mee Memorial Hospitals in King City.
Thanks to the generosity of the late Elmer and Dorothy Eade of King City, deserving nursing students at Hartnell College will be able to pursue their dreams of becoming members of the nursing profession. Mr. and Mrs. Eade, who died in 2002 and 2000, respectively, established a $600,000 scholarship endowment that has benefited Hartnell nursing students.